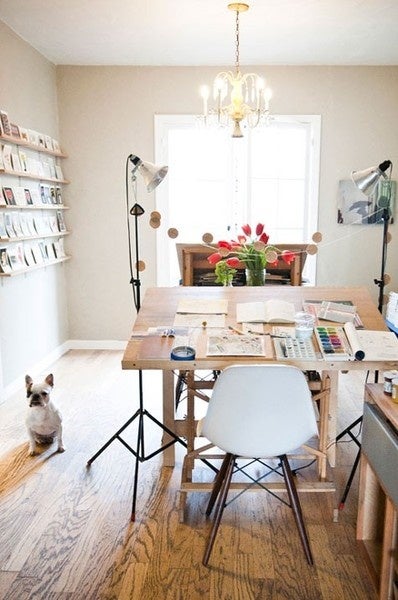 My company is offering a creative recharge grant and I'd really like to take advantage, but I am struggling to find something interesting and appropriate.
The best thing I've found is a retreat hosted by Sweet Paul Makerie and Terrain at the URBN campus, but it's kind of expensive.
A coworker has recommended the Sundance Retreat, which offers art classes, but I am waffling.
I'm not interested in crafting (no looms, no soul collages, no basket-weaving) and all of my research has resulted in a lot of earthy type stuff involving meditation and lots of nature, which I'm not looking for.
I'm on the computer so much that I'd love to use my hands, but I am mostly interested in drawing/painting although I'd also be interested in ceramics/pottery. I could just take a class but I have about $1500 to spend so I thought I'd look for some kind of all-inclusive thing where I could...you know, recharge :-)
I've nixed conferences because multiple people can't attend the same event or place. I am not big on attending conferences solo.
Any ideas welcome!