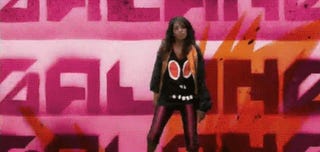 Happy (belated) birthday, Maya! I thought it was today but it was actually yesterday. That one time that I was on stage with you in 2007 was the best. Also, I finally watched Sharknado - UM WUT?!
Aurora F has a ridiculously good looking cat.
JAYNEALLYSON let us know how you know if you are stuck between Gen X and Millennials
Hugo Schwyzer is taking a break from social media (boo hoo), MCUNCOOL reports.
Good luck with your colonoscopy, QUASHITLIKEITSHOT
Recommend books in Carpe Librum with me and all of your friends.
Kyosuke discusses why Jezebel and Group Think made her a better feminist and person.
MEDUSA ASUDEM is parking in stork spots!
Do you wish you could shut off your feminism for a bit? Pope Alexander is asking!
LaComtesse gives us another look at the Dzhokhar Tsarnaev Rolling Stone cover
KCunning and Pope Alexander are letting off steam about tech recruiters and bikers in Vancouver
More awesome from Gator's Kitchen with BRIMSG
FYI: here is how you fingerspell fuck you.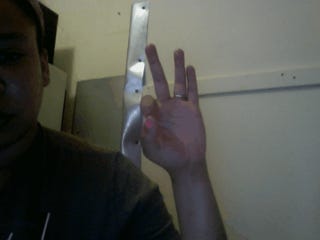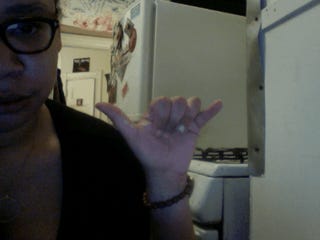 I added a middle finger for more oomph and the tumblr gif thing has four panels. Don't say I never taught you anything!