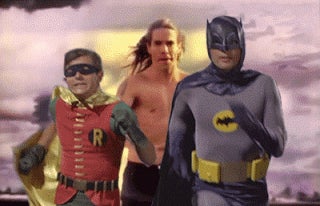 It wasn't blisteringly hot this weekend! And stuff happened!
Professor Pink introduced us to a snarky idiot that doesn't know what Women's Studies is about. At all.
TYRANNOSAURUSBATAAR is getting better at standing up for herself! Fuck yeah! She also wants to know what your latest beauty obsession is.
Shiny Red Robot wrote up pretty solid beginnings of a separation agreement. Good luck!
ELDRITCH is conflicted about Blurred Lines.
Ashronin shared A Fat Story.
HermioneStranger found a great response on Feministe to yet another frustrating xoJane piece.
Welcome GreenHunk!
Lady Unicorn is dealing with anxiety.
Rawrglicious painted some sneaks and made a new friend!
Coffeejitters also made a new kitty friend!
Ivriniel found an unhinged dude that thinks the royal baby is the antichrist.
Ravenzmane had great sex and I am jealous.
HermioneStranger wrote a lovely piece on abusive mothers.
I told you about the criticism Reza Aslan is getting for being a Muslim man writing about Jesus.
Jennyapples had a scary experience with a neighbor and the police.
Iron Mam (aka Domestic Dork) wants to chat about breakfast cereal.
HiItsMeStan had a week full of judgy poopheads.
DoIt2Julia! shared spoken word about the frustrations of a breast feeding mum.
Rattie Mattie and Napsauce both are dealing with some medical issues. Feel better, guys!
And here is Sophie Turner responding to Sansa hate: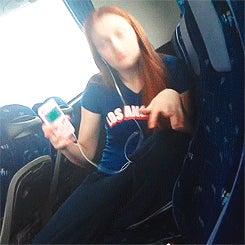 That's all I've got! Enjoy the rest of your Sundaisy!