So you know I posted yesterday about being all excited about possibly getting a new puppy? This was early Sunday morning. I called the foster mom twice to ask questions and set up a meeting with the dog, and she finally texted me this afternoon saying she already set up a meet with someone else she got a call from yesterday.
I EXPRESSED INTEREST IN THE DOG FIRST. What the hell.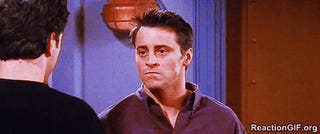 This is TWICE this has happened to me now. At this point I'm going to just go to the shelter, where I can see and go home with a dog the same day. GRRRRRRRR.