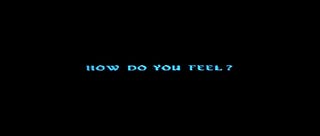 The collection or the Wrap around. Yup, I've finally hit where I started in DBT. The program I am in you get to go through it twice. The first time is to warm you up to concepts, the second time is to understand them and hopefully practice them. It's been a long 9 months. (2 months of ERPS, 7 of DBT). I've made leaps and bounds and I am still working hard to get better.
I've decided to make a post with all the ERPS, DBT and Trauma postings together. Oh yes the whole series started because I was 100% certain I was not in the right therapy group and all of this was bullshit. It turns out I was wrong. And it looks like I may have accidentally written a damned book.
The big question is: How do I feel?
Well, much better but I still think that's loaded question. :P
ERPS