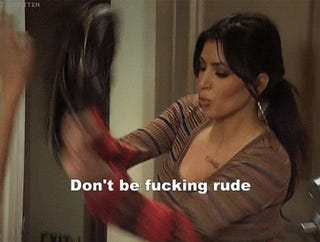 When you're using a Kardashian gif before you've managed to get into the office for the day, there are problems.
---

I'm sorry, did you need a thing? A thing I asked you about over a month ago? You DO? You do and you want to have me do the thing today? It has to be today? At exactly now o'clock?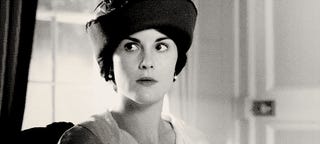 ---

Yeah, other person. I got your thing done, too. Your tersely worded email? It's not needed here. In the meantime:
---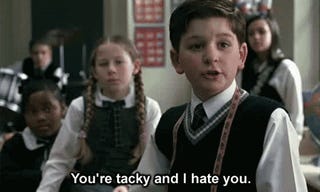 ---

WHAT'S THAT, THIRD GODDAMNED SPECIAL SNOWFLAKE OF THE MORNING? I CAN'T HEAR YOU OVER THE SOUND OF MY OWN INTERNAL SCREAMING!

PLEASE, ASK ME AGAIN TO DO YOU THIS ONE FAVOR ON THE MONDAY OF NEVERENDING FUCKING FAVORS. I DARE YOU.