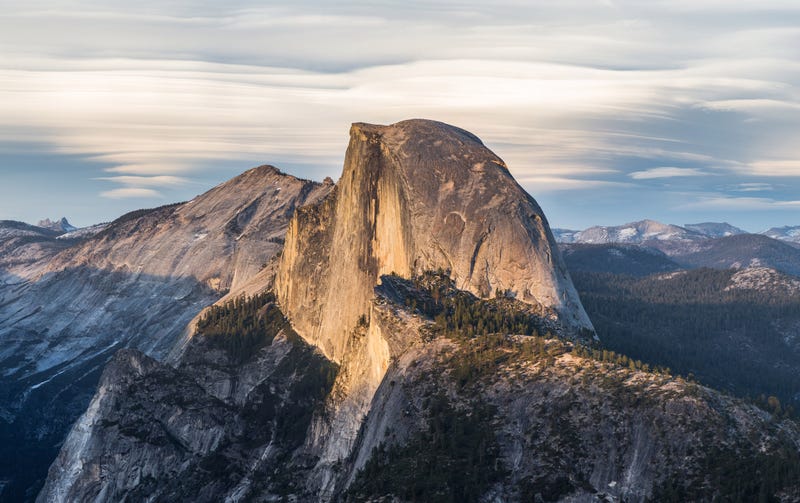 See that shit? I'm gonna climb that shit.
Bonernator and I have officially booked our dream trip to Yosemite this year. We're gonna rent a campervan, ramble around, and generally just do it the way we've always talked about. I even found a photographer out there who's going to take some lifestyle/kind-of engagement photos of us. I'm too excited to function.
For those who don't know, the above picture is of Half Dome. To scale it takes about 16 miles (round trip) and is an all day affair. The last 400 feet of the climb is pulling yourself up by cables at about a 45 degree angle. Like so:
Fucking awesome, right?
Bonernator and I are hobby hikers and nature lovers, but we are not mountaineers by any definition. Complicating matters somewhat, I have chronic, treatment-resistant asthma. As I affectionately refer to it, "garbage lungs." But even if I have to take a lot of breaks, we get where we need to go.
We've started a training regimen because right now we are soft with a capital S. Mostly strength training with some Stairmastering thrown in. We'll be doing more high-elevation training hikes when it's less snowy out.
My mother is flat out telling me to give up. To quit.
But I think, deep down, she knows that I won't.
What are your lofty vacation/physical fitness goals, GT?