Awesome newspaper redaction illustrates how David Bowie owns us all.
About year ago, Best Canadian Ever Probably Chris Hadfield recorded a version of Bowie's "Space Oddity" while in space.
This is one of the few songs Bowie doesn't actually have the rights to, so he reached out to the company that does and hooked Hadfield up with free rights for a year.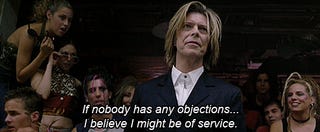 ---
The year came and went and the video had to be removed from Youtube. No small tragedy. The Ottawa Citizen decided to not to even try to get the story right and wrote that it was Bowie himself who gave Hadfield a year and malevolently wouldn't extend that contract.
David Bowie was having none of this and basically made the paper piss itself in fear. The redaction is kind of hilarious. I'm sure Bowie's people were all not cool, but also libel and thus the redaction, but I'd like to think Bowie himself called and had some words with a cowering chief editor.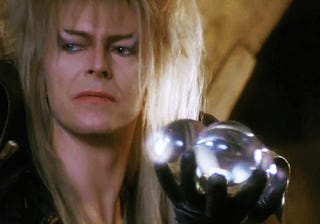 (Those balls are actually The Ottawa Citizens balls.)