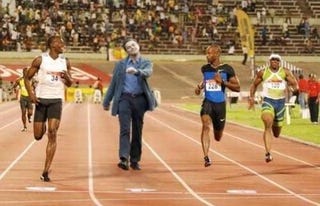 Some of the people who have been nominated but never won: Alfred Hitchcock, Stanley Kubrick, Sidney Lumet, Glenn Close, Sigourney Weaver, Richard Burton, FRED ASTAIRE, Greta Garbo, Cary Grant, Harrison Ford, Julianne Moore, Annette Bening, and Ed Harris. (ETA Rokokobang pointed out Amy Adams, and I would also add Paul Giammatti)
So he's in good company.
Also, he's a multimillionaire who can date pretty much anyone who wants.