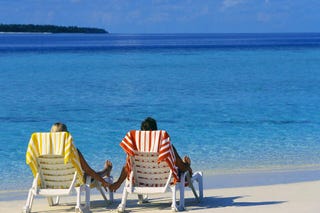 Ok so I feel like we need a bit of a mood lightener so I ask you GT: If I gave you a 100 million dollars that you could only spend on a vacation what would you do? Who would you take with you? Would you go to Europe? Japan? a safari? the Caribbean? Hire a team of butlers and have the laziest staycation known to man?
I think I would take my boyfriend, my sister and her boyfriends (she is poly), and my BFF to Europe and we would spend two or three months just going from city to city. I would likely start off in London. Have some fish and chips (which I love), then off to Dublin to enjoy some Irish fare and beer, maybe stop by Edinburgh to have some coffee in the shoppe where J.K. Rowling started HP, then off to Paris to drink Rose and eat French food, then Amsterdam and Berlin, Prague. and I would likely finish off in Italy. I would love to go to Rome but I would also want to see Sicily as it is the only place where I know for sure my ancestors lived (my grandfather was from Sicily).
So Groupthink, what say you?
NOTE: No judging people on their choices. This is a happy thread. If you have nothing nice to say keep it to yourself. If I see any "God that place is awful why would you want to go there!?" I will go get Bumblecat and you will all be sorry!