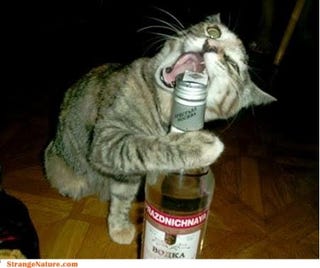 So like, do any of you ever drink a lot and ponder things like, if the Dalai Lama is reincarnated, does he own the copyrights to the previous Lama's books? Like, because technically it's fifty years until after the authors death and such before it's a public consumption free for all or whatever who cares about laws, but if he never dies?!
WHAT NOW, PUBLISHERS?!
ETA: I did mention I was drunk, spelling.