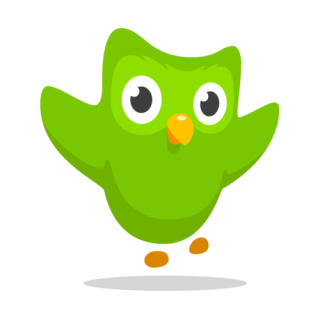 Discovery: The weekly stats reset around 8pm on Sundays, even though I have until midnight to get points for the day. I discovered this at 8:30 last night. Sorry everyone. So instead, congrats to your monthly leader: FrizzlieAdams!
As usual: If you're interested in participating, just follow me (MPFBonnet) on Duolingo and/or leave your username in the comments so that I can follow you. If you aren't participating but your name is on this list, please let me know and I'll take you off.
---
6170 points: FrizzlieAdams

4602 points: KatriceBee

4430 points: Screechymi

4215 points: AnnaBoten

3950 points: KondataaMenkana

3015 points: Offkilterlearner

2928 points: Aurora_F

2530 points: SeastarSarah

2399 points: SmillaQ

2375 points: PeloMorado

2037 points: redcheese

1852 points: ToastedCheeser

1676 points: RyanGoslingDrWho

1469 points: AloeVery

1447 points: sehjma

1196 points: ICName

1150 points: gertbadger

1110 points: ScavvyGT

910 points: singsyoursong

878 points: bad_yogi

820 points: Christophe148751

813 points: strangerbird

700 points: MitchellHo17

620 points: mickimonster

611 points: apandavermelha

510 points: alimum

506 points: NinjaCate

478 points: schwiggy

476 points: Raineyb1013

460 points: MPFBonnet

419 points: DrSattler

345 points: MCMonkeyBean

260 points: namechanged

243 points: Furry235

230 points: ShinyItempas

230 points: KellyDraper

230 points: mahi72009

220 points: Tam_Tams

190 points: callshannanigans

170 points: sren2015

130 points: Issiyo

120 points: NYCyclist

101 points: BetterLateLirael

90 points: LemonadeLover

79 points: ShiksaGoddessGT

70 points: Teachertracy23

70 points: zeusttu

30 points: Vulpita28

13 points: unwallflower

10 points: HappyGinnyBerry

10 points: Lgemino

10 points: avisatra

And with zero points this month: DelfiGax, edithgrove, ItEatsYourBottom, Sa2vador, Prestocaro, ScarlettODahling, boobiechick, CamillaPB23, rainbowbrighteye, Patlisaurus, seekingdesigns, Chimica, Kir138599, itscalledadairy, rjc_londres, Halfeclipse, Georgia2681, FoilyDoily, LanguageSparrow, LilyBombay, YRachel, Iaurhirwen, klewless, Couchplanted, lalorac, CobaltSeaGlass, wheelchairjimmy, slickmillie, Erudita_Vanitas, QuietYouTrash, zhandi1, Antsie, jetpantsplease, NikkiDix, Snax2, Toucanfrog, story645, MadamePL, natface88, gurleyens, PolllyJenna, CajunGinger, lurkerbynature, NillaW, yinwhip, lawlover, la_cee, Lexa49, DaisyChainLink, NotAnEggplant, GenghisKhant, LadyGrSl, ROCHELLEx2, ShinyRedRobotGT, DomesticDork, hedgehogging, Hooterific, quashit, xeos6, KDBathroomPass, alaiyokoan, Melidomi, Opalsarebest, LaVieBohemeB, fireheadgirl, HandBanana1, FallingGT, NightmarePizza1, MitsubiShe, McConaissa, maplesyrup15, Labtheque, piggywillow, kcunningGT, skittish1, la.woman, MaggiePye, sylvescm, totbitchpudding, Woobie1, NotBadfora, Hypotz, SaintRidley, abayaespanol, RicardoAmanueces, ThatCutieCarly, ISpeakJive, Lisa.Elizabeth, ScienceGal01, ScatterOfLight, jet25, exkette, Laania42, Sciatheric, AgadorSpartacus, meimeiann, LttlMsSnshn, FelipePlets, rackelroo, iAmTheErnesto, rachel.dir, LaChategris, AIHIStatic, Luckykittah, Pyrax, WhoWantsTo, YellowBird2, rachclaire, teleute1313, HenriLeChat, and BeakerC.
New week, new month, new chances to win! And, uh, learn things. That too.