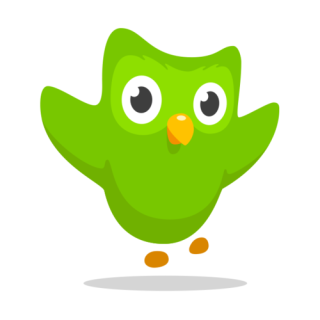 Happy Sunday, everyone! Kinja is being especially weird with the formatting this week, but I think I finally made it work. I hope. Congrats to this week's winner: SmillaQ!
As usual: If you're interested in participating, just follow me (MPFBonnet) on Duolingo and/or leave your username in the comments so that I can follow you. If you aren't participating but your name is on this list, please let me know and I'll take you off.

---
5092 points: SmillaQ

1018 points: PeloMorado

978 points: reddpanda

280 points: Offkilterlearner

254 points: sren2015

243 points: AloeVery

213 points: Aurora_F

212 points: ICName

198 points: Chimica

194 points: sehjma

130 points: NYCyclist

100 points: Prestocaro

93 points: NinjaCate

70 points: Teachertracy23

64 points: Patlisaurus

60 points: LilyBombay

60 points: ScavvyGT

58 points: zeusttu

50 points: LaVieBohemeB

21 points: Sa2vador

Zero points this week: MPFBonnet, DelfiGax, edithgrove, ItEatsYourBottom, ScarlettODahling, boobiechick, CamillaPB23, rainbowbrighteye, seekingdesigns, Kir138599, itscalledadairy, singsyoursong, rjc_londres, gertbadger, Halfeclipse, HappyGinnyBerry, ShinyItemp, Georgia2681, FoilyDoily, LanguageSparrow, Iaurhirwen, klewless, Couchplanted, lalorac, CobaltSeaGlass, wheelchairjimmy, slickmillie, Erudita_Vanitas, QuietYouTrash, zhandi1, Antsie, jetpantsplease, NikkiDix, Snax2, Toucanfrog, story645, MadamePL, natface88, PolllyJenna, CajunGinger, alimum, lurkerbynature, NillaW, yinwhip, lawlover, la_cee, Lexa49, Tam_Tams, LemonadeLover, DaisyChainLink, NotAnEggplant, GenghisKhant, LadyGrSl, ROCHELLEx2, ShinyRedRobotGT, NightmarePizza1, hedgehogging, Hooterific, quashit, xeos6, alaiyokoan, Melidomi, Opalsarebest, fireheadgirl, HandBanana1, FallingGT, MitsubiShe, McConaissa, Screechymi, Labtheque, piggywillow, KDBathroomPass, skittish1, la.woman, MaggiePye, sylvescm, totbitchpudding, Woobie1, NotBadfora, abayaespanol, RicardoAmanueces, Issiyo, ThatCutieCarly, Lisa.Elizabeth, callshannanigans, exkette, Laania42, Furry235, Sciatheric, AgadorSpartacus, meimeiann, LttlMsSnshn, avisatra, rackelroo, iAmTheErnesto, rachel.dir, LaChategris, AIHIStatic, namechanged, Luckykittah, BetterLateLirael, Pyrax, WhoWantsTo, YellowBird2, ISpeakJive, rachclaire, DomesticDork, teleute1313, and BeakerC
See you next Sunday, everyone!