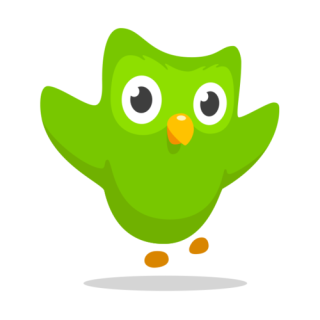 We had plenty of April showers here yesterday, but now the sky is blue, the birds are singing, and I'm sitting inside eating leftover maple pudding cake for breakfast. But none of this is particularly relevant to you. Congrats to this week's leader: Smilla!
As usual: If you're interested in participating, just follow me (MPFBonnet) on Duolingo and/or leave your username in the comments so that I can follow you. If you aren't participating but your name is on this list, please let me know and I'll take you off.
---
2291 points: SmillaQ

949 points: Furry235

890 points: reddpanda

801 points: Aurora_F

655 points: PeloMorado

391 points: ICName

306 points: Offkilterlearner

241 points: Chimica

208 points: AloeVery

170 points: Teachertracy23

147 points: NYCyclist

126 points: NinjaCate

120 points: sehjma

100 points: Patlisaurus

100 points: sren2015

74 points: zeusttu

38 points: Sa2vador

31 points: LemonadeLover

29 points: ScavvyGT

20 points: gigi_25

20 points: LaVieBohemeB

And with zero points: MPFBonnet, DelfiGax, edithgrove, ItEatsYourBottom, Prestocaro, ScarlettODahling, boobiechick, CamillaPB23, rainbowbrighteye, seekingdesigns, Kir138599, itscalledadairy, singsyoursong, rjc_londres, gertbadger, Halfeclipse, HappyGinnyBerry, ShinyItemp, Georgia2681, FoilyDoily, LanguageSparrow, LilyBombay, Iaurhirwen, klewless, Couchplanted, lalorac, CobaltSeaGlass, wheelchairjimmy, slickmillie, Erudita_Vanitas, QuietYouTrash, zhandi1, Antsie, jetpantsplease, NikkiDix, Snax2, Toucanfrog, story645, MadamePL, natface88, PolllyJenna, CajunGinger, alimum, lurkerbynature, NillaW, yinwhip, lawlover, la_cee, Lexa49, Tam_Tams, DaisyChainLink, NotAnEggplant, GenghisKhant, LadyGrSl, ROCHELLEx2, ShinyRedRobotGT, NightmarePizza1, hedgehogging, Hooterific, quashit, xeos6, alaiyokoan, Melidomi, LttlMsSnshn, fireheadgirl, HandBanana1, FallingGT, MitsubiShe, McConaissa, Screechymi, Labtheque, piggywillow, KDBathroomPass, skittish1, la.woman, MaggiePye, sylvescm, totbitchpudding, Woobie1, NotBadfora, abayaespanol, RicardoAmanueces, Issiyo, ThatCutieCarly, Lisa.Elizabeth, callshannanigans, exkette, Laania42, Sciatheric, AgadorSpartacus, Opalsarebest, meimeiann, avisatra, rackelroo, iAmTheErnesto, rachel.dir, LaChategris, AIHIStatic, namechanged, Luckykittah, BetterLateLirael, Pyrax, WhoWantsTo, YellowBird2, ISpeakJive, rachclaire, DomesticDork, teleute1313, and BeakerC.
Enjoy your Sunday, everyone! And seriously, make that maple pudding cake.