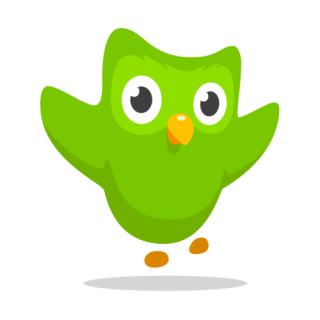 Before we get to the leaderboard, an announcement: Turkish is now available on Duolingo! They also have Esperanto, Norwegian, Ukrainian, Hungarian, and Klingon "coming soon." So keep an eye out if you're interested in any of those! And now, congrats to this week's winner: apandavermelha!
As usual: If you're interested in participating, just follow me (MPFBonnet) on Duolingo and/or leave your username in the comments so that I can follow you. If you aren't participating but your name is on this list, please let me know and I'll take you off.

---
1085 points: apandavermelha

1005 points: PeloMorado

983 points: strangerbird

759 points: SmillaQ

700 points: Aurora_F

430 points: ICName

179 points: Offkilterlearner

160 points: Teachertracy23

158 points: Furry235

149 points: NYCyclist

140 points: sehjma

136 points: NinjaCate

123 points: Chimica

83 points: natface88

50 points: Screechymi

50 points: zeusttu

37 points: alimum

20 points: Patlisaurus

20 points: LemonadeLover

10 points: la_cee

10 points: piggywillow

And with zero points: MPFBonnet, DelfiGax, edithgrove, ItEatsYourBottom, Sa2vador, Prestocaro, ScarlettODahling, boobiechick, CamillaPB23, rainbowbrighteye, seekingdesigns, Kir138599, itscalledadairy, singsyoursong, rjc_londres, gertbadger, Halfeclipse, HappyGinnyBerry, ShinyItemp, Georgia2681, FoilyDoily, LanguageSparrow, LilyBombay, Iaurhirwen, klewless, Couchplanted, lalorac, CobaltSeaGlass, wheelchairjimmy, slickmillie, Erudita_Vanitas, QuietYouTrash, zhandi1, Antsie, ScavvyGT, jetpantsplease, NikkiDix, Snax2, Toucanfrog, story645, MadamePL, PolllyJenna, CajunGinger, lurkerbynature, NillaW, yinwhip, lawlover, Lexa49, Tam_Tams, DaisyChainLink, NotAnEggplant, GenghisKhant, LadyGrSl, ROCHELLEx2, ShinyRedRobotGT, NightmarePizza1, hedgehogging, Hooterific, quashit, xeos6, alaiyokoan, Melidomi, Opalsarebest, fireheadgirl, HandBanana1, FallingGT, MitsubiShe, McConaissa, Labtheque, KDBathroomPass, skittish1, la.woman, MaggiePye, sylvescm, totbitchpudding, Woobie1, NotBadfora, abayaespanol, RicardoAmanueces, Issiyo, ThatCutieCarly, Lisa.Elizabeth, callshannanigans, gigi_25, exkette, sren2015, Laania42, Sciatheric, AgadorSpartacus, meimeiann, LttlMsSnshn, avisatra, rackelroo, iAmTheErnesto, rachel.dir, LaChategris, AIHIStatic, namechanged, AloeVery, LaVieBohemeB, Luckykittah, BetterLateLirael, Pyrax, WhoWantsTo, YellowBird2, ISpeakJive, rachclaire, DomesticDork, teleute1313, and BeakerC.

Anyone hoping to start one of the new languages once they're available?