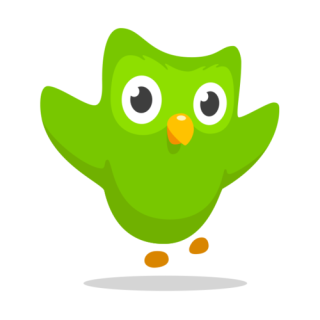 The number of people on the board has slowly been growing week by week, so congrats to all the people who've started or restarted recently! And congrats to this week's leader: AnnaBoten!
As usual: If you're interested in participating, just follow me (MPFBonnet) on Duolingo and/or leave your username in the comments so that I can follow you. If you aren't participating but your name is on this list, please let me know and I'll take you off.
---
850 points: AnnaBoten

724 points: apandavermelha

680 points: FelipePlets

530 points: gertbadger

374 points: Vulpita28

360 points: alimum

353 points: MaggiePye

315 points: Offkilterlearner

310 points: Aurora_F

277 points: mahi72009

265 points: sehjma

232 points: mickimonster

229 points: ICName

216 points: Furry235

209 points: AloeVery

107 points: Chimica

105 points: boobiechick

95 points: NYCyclist

90 points: maplesyrup15

76 points: DrSattler

70 points: MPFBonnet

60 points: HenriLeChat

50 points: sren2015

50 points: schwiggy

40 points: natface88

40 points: Teachertracy23

30 points: Screechymi

10 points: NinjaCate

10 points: sylvescm

10 points: callshannanigans

10 points: Sciatheric

And with zero points this week: DelfiGax, edithgrove, ItEatsYourBottom, Sa2vador, Prestocaro, ScarlettODahling, CamillaPB23, rainbowbrighteye, Patlisaurus, seekingdesigns, Kir138599, SeastarSarah, itscalledadairy, singsyoursong, rjc_londres, Halfeclipse, HappyGinnyBerry, ShinyItempas, Georgia2681, FoilyDoily, LanguageSparrow, LilyBombay, strangerbird, YRachel, Iaurhirwen, klewless, Couchplanted, lalorac, CobaltSeaGlass, wheelchairjimmy, slickmillie, Erudita_Vanitas, QuietYouTrash, zhandi1, Antsie, ScavvyGT, jetpantsplease, NikkiDix, Snax2, Toucanfrog, story645, MadamePL, gurleyens, PolllyJenna, CajunGinger, lurkerbynature, NillaW, yinwhip, lawlover, PeloMorado, la_cee, Lexa49, Tam_Tams, Lgemino, LemonadeLover, DaisyChainLink, NotAnEggplant, GenghisKhant, LadyGrSl, ROCHELLEx2, ShinyRedRobotGT, NightmarePizza1, hedgehogging, Hooterific, quashit, xeos6, KDBathroomPass, alaiyokoan, Melidomi, Opalsarebest, LaVieBohemeB, fireheadgirl, HandBanana1, FallingGT, MitsubiShe, McConaissa, Labtheque, piggywillow, kcunningGT, skittish1, la.woman, totbitchpudding, Woobie1, NotBadfora, SaintRidley, abayaespanol, RicardoAmanueces, Issiyo, ThatCutieCarly, Lisa.Elizabeth, ScienceGal01, ScatterOfLight, gigi_25, exkette, Laania42, SmillaQ, AgadorSpartacus, meimeiann, LttlMsSnshn, avisatra, rackelroo, iAmTheErnesto, RainCloudsGT, rachel.dir, LaChategris, AIHIStatic, namechanged, unwallflower, Luckykittah, BetterLateLirael, Pyrax, WhoWantsTo, YellowBird2, ISpeakJive, zeusttu, rachclaire, DomesticDork, teleute1313, and BeakerC.
The sad owl finally got to me when I logged on to pull the rankings today, and I started Duolingo-ing again for the first time in... quite some time, let's leave it at that. To everyone else who's gotten stuck in a rut lately: It's never too late to restart!