For my mama?
My mom is wonderful in many ways but, when it comes to gifts, she's pretty horrible. Like, she really wants what she wants and is mean about it when people don't get her the thing she has in mind. She'll leave gifts, still in their packaging, laying around for months and it's hard not to assume that's a message about how useless/wrong/thoughtless that gift was.
I'm a pretty good gift-giver (I'm very thoughtful, what can I say? ;) so it hasn't been much of a problem in our relationship but she can be downright cruel to my dad and bros. One brother has started handing her envelopes of cash and the other won't even try any more. It's... pretty bad.
We're celebrating her b-day today and I just let it get away from me this time. And now I'm screwed!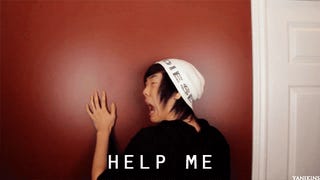 What do you think? What are some good last minute gifts that are really thoughtful but that I can get on the computer, while still in my pj's? :D