Last November Mr GV and I drove two hours in surprise snow to be with his family when his folks had a car accident and his stepdad broke his neck (literally, fractured a vertebra). We didn't know if he was alive while on our way out there and there wasn't any cell reception. Scary shit.
Yesterday I drove about an hour because Babydaddy's mother was in emergency surgery with a 30% chance of survival. She and I will always be family, so this was hard. She isn't out of the woods, but she's done remarkably well. I sometimes forget exactly how tough she is.
On a lighter note. . .
Three years ago today I was on my way home from visiting a friend a couple hours away. Mr GV and I had been emailing for a few months and I was going to be passing through his town and offered to stop to meet. Neither of us had any expectations and I'm pretty sure either of us would have been fine with a polite "no thanks" if there wasn't a friendly spark.
Except it wasn't a friendly spark, it was a damn supernova.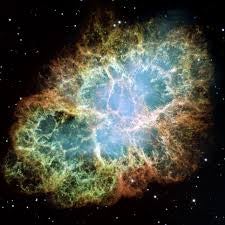 It wasn't the kind of chemistry that makes you lose all sense. I've had that with other people and all it means to me now is "run, dumbass, run." This was like coming home.
I shocked the shit out of myself by moving in with him six months later.
We've been bombarded by horrible stress - the aforementioned accident, beloved cat died (a week later), repeated work stress (me) and school stress (him), money problems, family problems, and then his mother was diagnosed with cancer and I lost my job. We've had our issues, too. Who doesn't and who wouldn't? Would I trade any of my time with him? FUCK NO. He's the BEST! One of the smartest people I've ever met and so damn funny. His history makes him look like a serious badass whose continued existence is a bit of a surprise, but he's also friggin' Dr Doolittle when it comes to animals. He has been known to wax poetic about crows and he and my cat belong to a mutual admiration society.
It might sound cliche, but I want that to be my last first date. After a 12-year marriage to Babydaddy three years feels like a drop in the bucket. Really, you barely know someone after three years compared with what it's like at the 10-year mark (and more so 10 years later, I'm sure). The stress we've endured has shown us some of the issues that are likely to come up again and I really hope we can continue to deal with them instead of eventually sidestepping them and allowing them to ferment.
I can also forgive his dedication to mayonnaise.