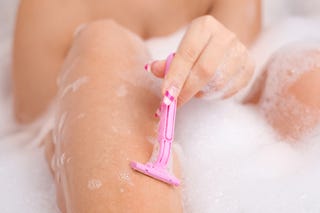 I am absolutely cracking up at everyone's first shave stories over at the Pissing Contest post about beauty disasters. I shared my story about
, which involved so much blood and a kindergartner accomplice, and now there's a huge thread of equally horrific tales of children with razors.
What was your first shave experience like? Did you also end up losing lots of blood and skin? How old were you when you first started? Has that changed anything about your outlook on hair removal?