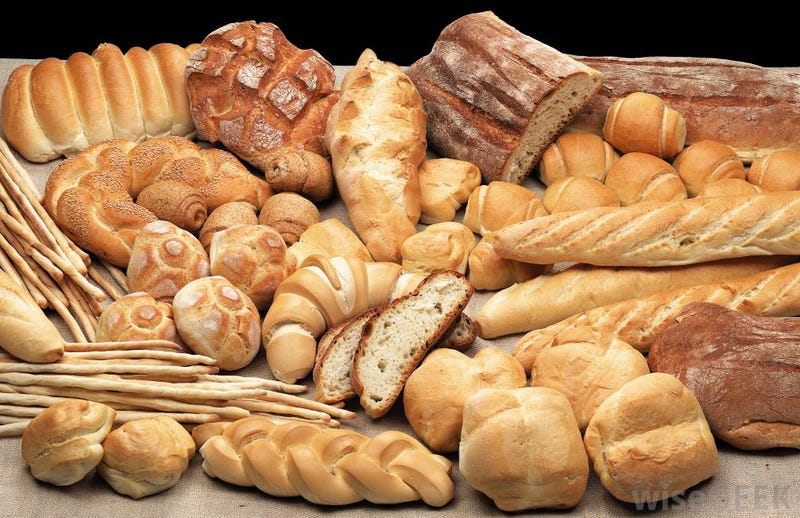 I must have read the wrong sign last time, because they were open today. Yay! There was barely anything in the box, though. Boooo. They're supposed to be open from 4-6. We got there at 5.10, and they were already packing up, because there just wasn't anything left to give out. One lady who works there told me that they hadn't gotten any deliveries this week (she didn't know why), so there were no desserts, almost no meat, no fresh stuff or dairy...
I'm actually really disappointed, because this month I had to use a good chunk of the food stamps replacing things we ran out of over the summer, and I've got $7 left until the 14th. Since we spent most of the summer at Bestie's, I didn't do much shopping for up here, and most of what I bought went with us down to her place, because I feel better when I can contribute (GF/DF stuff can be expensive. Also, 10 people can eat a lot!)
Besides, teenage boys can just absolutely inhale food, and I swear, I buy a loaf of bread every other day. The GF loaves tend to be so small that the 2 GF kids can eat a whole loaf in a day. Other stuff, like milk (cow's milk and non-dairy milks), eggs, cheese, fruit... those go so fast that I'm lucky if I get one bit of it.
Anyway, enough of the sad stories! Here's what we got:
1 bag of 6 brat buns
1 bag of 4 club rolls
1 loaf English muffin bread
2 take n bake baguettes
12 single serve bags of Cousin's Sub's jalapeño potato chips
1 box assorted oatmeal packets
1 3 lb bag red potatoes
1 frozen cheese pizza
1 lb frozen ground turkey
1 box Eggo blueberry waffles
1 bag of 4 frozen mini corn on the cob
2 boxes Great Value mac n cheese spirals
7 single serve packets of oyster crackers
1 small bag corn tortilla chips
1 baggie of nutcracker shaped sugar cookies

1 package cranberry-orange Girl Scout cookies
1 bottle pancake syrup
1 box Rice-a-roni, creamy 4-cheese flavour
1 box Pasta-roni, chicken and broccoli flavour
1 2 lb cannister old-fashioned oats
2 cans tiny sweet peas
1 can blackeyed peas with bacon flavouring (?)
1 large can diced tomatoes
1 can black beans
2 packets lemon glaze (? no labeling other than that, no idea if it's GF/DF)
1 2 lb bag of chicken flavour stuffing mix
1 box triple supreme fudge brownie mix
I am not ungrateful, and I certainly don't mean to look a gift horse in the mouth, but... that's a LOT of carb-heavy stuff, and not a lot of actual nutrition. There's also barely anything the little guys can eat :( On the plus side, 3 of the 4 are now in school and get free lunches (and breakfasts, if the buses get there on time). I really do wish there had been more meat, though.
I was given a bagful of cucumbers and a couple of peppers from the neighbour's garden, so that's cool. I think I'll do a refrigerator pickle-type salad with some of those for tomorrow. The turkey, canned tomatoes, and black beans will make a chili-style topping for the tortilla chips. I'm not sure what to do with the blackeyed peas... eat them as is? Mix with something? Over baked potatoes, maybe?