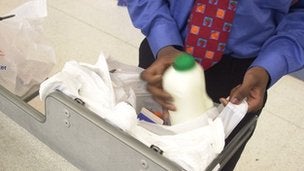 High-larious:
Sainsbury's has apologised to a customer who was refused service by a checkout worker until she had ended her mobile phone call.
and
Ms Clarke said she would be transferring her custom to a nearby branch of the rival supermarket Waitrose.

Sainsbury's is trying to offer her a £10 shopping voucher by way of redress for the incident which it said took place this Monday, but it needed her to contact the company.
From here.