Happy Friday GT!

Some of you may have heard my mention my baby sister before. She was born 24 years ago today (!!!) after I had spent 12 years as a lonely, only child. Since then she has become my best sidekick, my one-girl fan club and my all-time #1 Valentine.
I'm proud to say she's also become a pretty remarkable young woman.
She is currently teaching 8th grade at Nanakuli High & Intermediate School in Waianae, HI, a native Hawaiian community mired in poverty and neglect.
Most of us forget about Hawaii when we think of the damaging legacy of American imperialism (it's one of those things that American history books written by White men conveniently leave out). But it happened there, just as it did in the rest of these great lands we "discovered" and it left behind the same bleak features: marginalization, limited opportunities, addiction and despair.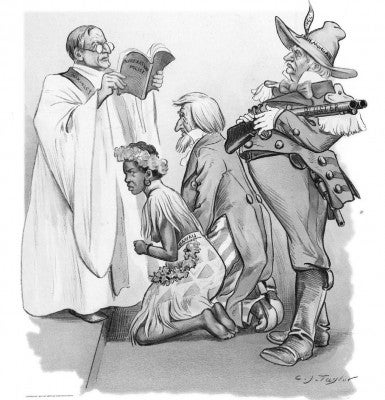 Here are some official stats:
Almost 20% of Native Hawaiians and Pacific Islanders Live in poverty while, over 16% lack health coverage
15% of single‐race Native Hawaiians and other Pacific Islanders hold a bachelor's degree compared to 28% for the entire population and only 5% hold a graduate or professional degree compared to 10% of the entire population
Native Hawaiians and Pacific Islanders generally experience poorer health than the American population as a whole: they are more at risk for developing and dying from cancer, heart disease, diabetes (5x!) and other diseases
According to the CDC, Native Hawaiians have the second highest rate of diagnoses of HIV infection and the second shortest AIDS survival rate of all Americans
Between the years 2007‐2009, Native Hawaiian & Pacific Islanders have the third highest foreclosure rate per 10,000 loans to owner‐occupants which originated in 2005‐2008
Pacific Islander renters experience consistent adverse treatment at the rate of 21.5 percent, which is about the same as the level for African American and Hispanic renters
[NB: Here comes the begging part]
Like so many other native Americans living in annexed lands, my sister's students and their aspirations are struggling to thrive amidst crumbling infrastructure. Living in a remote desert region of Oahu, their school has NO air conditioning, their library has NO books (really) and their classroom furniture is decrepit.

Because many of my sister's students are also homeless, she is especially determined to create a safe, comfortable environment for them while they are at school. She has teamed up with DonorsChose.org in order to overcome the lack of state funding her school receives so she can upgrade the tables and chairs that have been in her classroom since the mid-1960s!
So far fewer than 15 people have donated.
As a birthday present to her today I am hoping to get those numbers up! No matter how much or how little you can give, it would mean the world to her and to the kids in her class to know that people out there are supporting them and believe in their dreams. It only takes a minute and if you can make it to Oahu before the end of 2016 it will buy you all kinds of local hook-ups and the cutest tour guide you could ask for!
CLICK TO SUPPORT MY SISTER'S CLASSROOM FUND
P.S. - Jason Momoa is originally from Waianae and is rumored to be coming back some time in the next year to train for his upcoming role as Aquaman. If we're lucky she might share some yummy pics with us!
In the meantime everyone who donates today gets a sexy Jason Momoa pic in the comments. Just think, you could be inspiring the next Jason Momoa!!!