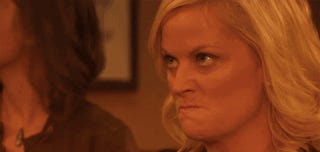 I just have no words about Anthony - just so incredibly sad. I loved watching his shows. He was just so himself and it was always so refreshing. :(
My neighbor (I live in a town home so we touch walls) - well he just skipped town? I don't know where the hell he went but his alarm had been going off since SUNDAY inside and I could hear it in my home. I contacted property management every day who was able to get hold of his friend FINALLY yesterday who turned it off last night. GAHHHHHHH.
Just also lost my best friend at work who resigned yesterday but it is better for her so I'm sad but happy that she will be happier.
And the men I've also come across in my life still suck. I know there are some good ones out there but none have crossed my path yet gahhhhh.
How was your week?
Weekend plans?