FUCK IT FRIDAY IS HERE! AND IT'S NATIONAL VODKA DAY. I HAVE GOOD REASON TO VODKA MYSELF SILLY.
HAVE YOU GUISE EVER HAD TO DEAL WITH AN ANGRY PERSON COMPLAINING ABOUT A CONTEST THEY LOST AT A RADIO STATION? HOLY SHIT. LOOK, LADY I WILL PERSONALLY BUY YOU 50 COPIES OF THAT SHITTY TAYLOR SWIFT CD YOU LOST OUT ON IF YOU JUST STOP FUCKING EMAILING ME ABOUT IT. I MEAN, IT'S NOT MY FAULT YOU'RE TOO STUPID TO FIGURE OUT HOW TO CALL AT THE RIGHT TIME. OH I MEAN, MY BAD! IT ABSOLUTELY IS OUR FAULT BECAUSE WE WROTE THE CORRECT TIMES IN 500 PLACES ALL OVER THE WEBSITE AND ANNOUNCED IT 75 BILLION TIMES BEFORE THE CONTEST STARTED. LMAO OUR FAULT THAT YOU DIDN'T 'SEE IT'. OR 'HEAR IT'. I SHOULD PUNISH YOU BY ACTUALLY MAKING YOU LISTEN TO THAT DAMN ALBUM. LIKE I HAD TO DO WHEN WE FIRST GOT IT IN. YOU THINK YOU'RE UNHAPPY? I'M IN THE SEVENTH CIRCLEOF HELL HERE, LADY.
IN HONOR OF NATIONAL VODKA DAY/FUCK IT FRIDAY/AKA THE GREATEST DAY EVER, I'M SAYING FUCK IT TO REPLYING POLITELY TO CRAZY EMAILS FROM NUTSOS!
YEAH!!!! I JUST BOUGHT MY BODY WEIGHT IN VODKA! WHEN THE GUY ASKED ME 'OH ARE YOU CELEBRATING NATIONAL VODKA DAY?' I SAID I CELEBRATE THAT EVERY DAY, DUDE!! EVERY SINGLE DAY!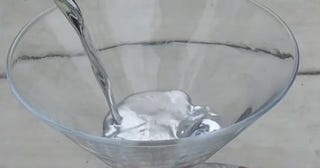 SO LET'S DO THIS!!! FUCK IT! IT'S NATIONAL VODKA DAY!!! WHAT ARE YOU CELEBRATING WITH YOUR VODKA TODAY?