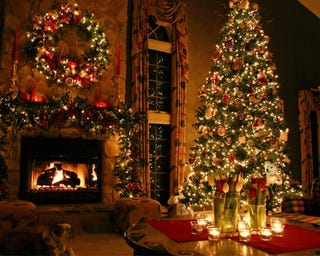 IT'S CHRISTMAS EVE MOTHERFUCKERS! ALSO KNOWN AS TUESDAY FOR THOSE NOT CHRISTIAN/NOT DOING THE CHRISTMAS.
I KNOW IT'S TUESDAY BUT I THINK WE NEED A LITTLE RECLUSE (AND ANOTHER PLACE FOR ME TO USE THE DOGE MEME).
MY FUCK IT??? FUCK IT! I'M GOING TO HAVE A MERRY FUCKING CHRISTMAS IN SPITE OF EVERYTHING! I'M NOT WITH FAMILY DUE TO MIL AND FIL WANTING US TO COME IN THE LATER WEEKENDS (OKAAAAAAAAAAY?) BUT HUSBAND COMES INTO TOWN AND WE'RE GONNA COST-CO FEAST IT TONIGHT AND I'M MAKING A FUCKING TURKEY TOMORROW!!!
I LOVE MAKING FUCKING TURKEYS!!! I DID IT AS A PERFORMANCE/EDUCATIONAL ART THING OVER 5 YEARS AGO WHERE I TAUGHT EVERYONE WHO WANTED A SLICE HOW TO CARVE A TURKEY (BECAUSE PATRIARCHY). SO I'M ALTON BROWNING A FUCKING TURKEY AND HAVE CHEESES, ETC AND WINE!!!!
SO FUCK ALL THE BAD SHIT, IMMA GONNA HAVE A GOOD TIME. AN ORIGINAL GOOD TIME AND NOT WORRY ABOUT TRADITION BESIDES WHATEVER THE HELL WE WANT.
AND I'M LISTENING TO THE CATCHING FIRE AUDIO BOOK BECAUSE "I'M DOING WHATEVER I WANT" CHRISTMAS! MIGHT EVEN PLAY SOME BATMAN TONIGHT. OR WATCH MURDER SHOWS. OR IT'S A WONDERFUL LIFE. HELL, WE'LL WATCH PORN IF WE WANT!!!
SO WHAT DO YOU SAY "FUCK IT" TO? AND LET'S SAY THIS: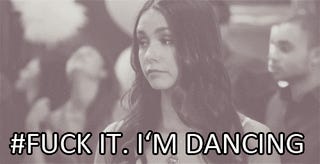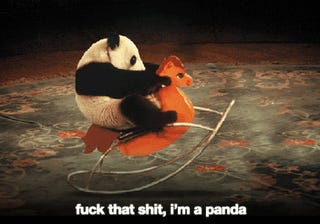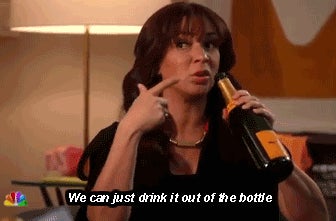 P.S. HERE'S A GIFT I FOUND: http://vodlocker.com/yd5m16u0v3fl SHHHHHHH.