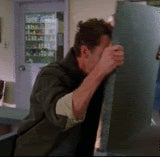 I'm annoyed. I was supposed to hang out with my friend tonight, but she cancelled cuz she's exhausted from work, which is completely understandable. I had no problem with that although I wish she told me a bit sooner. So now I'm like, ok I want to do something tonight cuz today was my last day of classes and I'd really like to just have a beer and chill with someone.
So I call Prince Fluffybutt, and he's also exhausted from work. He said I'm welcome to come by, but he sounded completely shot and I wasn't going to force him to stay awake by my presence because I'm not a total asshole (even though there is free beer at his place). Then I tried contacting a few friends who either didn't pick up or respond to texts or ACTIVELY IGNORED MY PHONE CALL. Like, dude, when the phone rings twice and goes to voicemail I know it's because you clicked "ignore." I have Verizon, I know how it works. Asshole.
I'm annoyed because whenever any of my friends wants to hang out, I'm almost always down unless I have some pressing matter to attend to and even then I'll often put off what I'm doing to see my friends. But when all I want is a beer and to cheers to getting through another year of college, apparently that's too much to fucking ask.
I miss my best friend. She goes to Stonybrook in Long Island and she's just like me - we can be doing anything and if one of us calls to chill we're like "alright who's getting the vodka and cookies?" She's coming home Tuesday and I'm so excited cuz I haven't seen her in months.
But for right now, I'm pissed and bored. I'm just gonna walk my ass to the bank and deposit my paycheck and then use it to buy booze from the gas station and drink by myself and hate everything. Blargh.
Fuck Thursdays.