Guess what time it is, GT?! Time for Fur Faces and a chance for your pet to win fame on the internet!
The "rules": Favorites are chosen by me alone, entirely on my own whim. However, in the interest of GT solidarity, I select one dog picture and one cat picture (minimum!) each week. Other pets will also of course be considered. I love all your rats, bunnies, ferrets and other furry pals. I WILL NEVER DISCRIMINATE AGAINST CUTE. As always, I am happy to dismiss any pictures if you decide you want them taken down at some point.
Here are the winners from last time, our First Day of Spring edition:
I just love this shot of EdieBeale's little potato:
---
Grumpy baby from TheTalentedMzRipley:
---
Two pwecious munchkins courtesy of BellaDella:
---
We should be aware that Scarlett is going to consume our souls. Thanks for the head's up, Sugarhigh!
---
Sehjma's doggeh, actually pretending to be an obedient darling: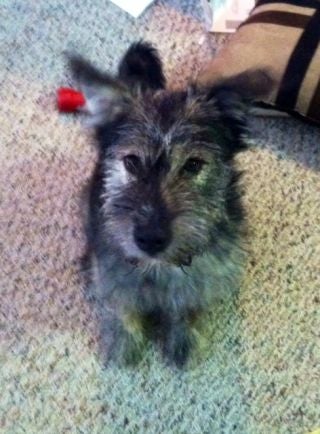 ---
Last but never least, check out Purplewhatevers' kitty with the magic eyes: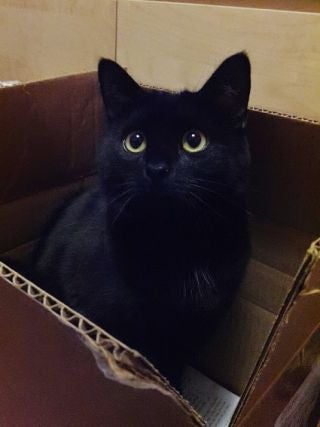 ---
As always, go take a peek at everyone's sweethearts from last week because this is only a smidgen of the cute on display.
SPECIAL NOTE
As a head's up: KrabbyPaddy had a brilliant idea and I'm totally running with it. Next week is Good Friday, and while I know we're not all Christians here, I thought it was still a nice opportunity to celebrate all our Fur Faces who've gone to that big Farm in the Sky. So dig out shots sometime this week to show us some babies who are no longer with us, and perhaps your favorite memory of them.
Now, SHOW ME YOUR FUR FACES, GT!