Animal lovers, come on ovah! The Snout Selector Team (Sorcia MacNasty, Edie Beale's Pantsuit, mrsfinch & me, Krabby) is looking for part~time help. There seems to be more scheduling & life conflicts than usual lately, so we would love to welcome a new Snout Selector or 2 in to the rotation.
Plus, we are lazy. A buncha never~do~wells. Lazy bums we are, is right...just especially busy lately & we've wanted to welcome New Snout Selectors for some time, now. This feature has been around for years; you can see past editions here.
It really is a lot of fun to make & post & host Fur Face Friday, then swoon over the fur faces that come by to visit us. We all love doing it & know you will, too :)
(Yes. That is mrsfinch's late, great Mr. Fusspot on my name tag. )
Qualifications:
1) You love animals.
2) You have posting privs on Groupthink or Backtalk.
3) You have the security clearance required for a Mr. Fusspot Name Tag.
Compensation Package:
1) Endless giggles, nose boops & cookies.
2) Our sincerest welcome & gratitude.
Special Skills:
1) _________________________ (fill in the blank)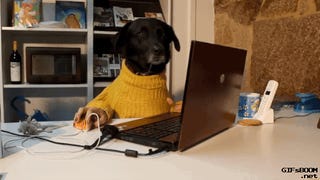 Kindly leave your "Application" in the comments. We are also accepting bribes & funny gifs in the Special Skills section of your comment.
After re~posting this excellent job opportunity in this week's Fur Face Friday, we will randomly select Snout Selector Specialists next week! Edie made a tutorial document for FFF, so training should be a breeze:)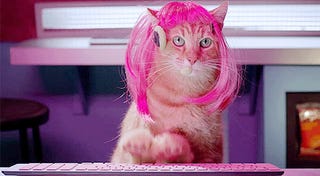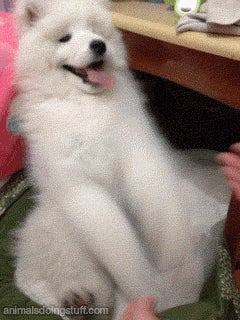 Apply today!!!!