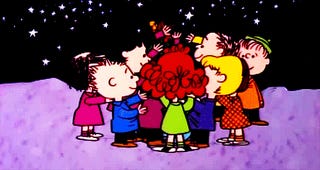 I found some good shit today. Drop your good shit off here to help your GT neighbors:)

This is just a little sample of gifts hovering around $25. Your list will vary:) What do YOU recommend?
For your teenage girls/young women. Hell...I'd be happy to receive this. Tocca smells great, plus lippy. ETA: If you have an Anthropologie near you, it's likely available in the store; no shipping charges.
---
For the working person in your life, warmth & dexterity.
---
For everyone. Because they don't know they need one until they have one.