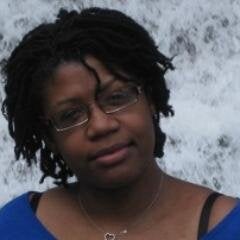 Mikki Kendall, author of the #solidarityisforwhitewomen hashtag, has been designated as one of the 13 Most Badass Women of 2013 according to Mother Jones.
Kendall started the hashtag to highlight the exclusion that many women of color feel in feminist discourses. Feminism is meant to be inclusive. Since many women don't fit into the mainstream white feminist narrative, voices like Kendall are especially important.
Mikki Kendall has given us a concise way to address failures of intersectionality as it relates to WoC in mainstream feminism. As can be seen by the sheer number of Groupthink posts labeled with this tag, #solidarityisforwhitewomen has had quite an impact on our community. We of course have NinjaCate to thank for bringing this hashtag to our attention as it was initiated in response to SchwyzerGate2013.
In addition to tweeting up a storm, Kendall is an editor for HoodFeminism - Life at the Intersection, and writes for The Guardian, xoJane, and Salon.
ETA: Thanks to intheweeds for the editing suggestion.