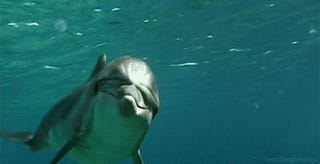 Yay Guise! Good morning! I hope you had a good Friday Night Groupdrink! I hope no one is too hung-over! I hope you got some good sleep! BECAUSE... HOLY COW! Get ready for tonight!
---
Afrowithachanceofmeatballs will be joining us!
EVENTS! There will be EVENTS!
Family in town? You're going to NEED to Groupdrink
We have not forgotten about our Groupsmokers! You guys might wanna keep watching that dolphin gif!
So...LET'S TRY THIS SHIT: Saturday, December 20th, 9:00 EST, 8:00 CST, 7:00 MT, 6:00 PST GROUPDRINK WILL START
I can't wait to see y'all!
<3 RBE
Cumberbuttcheeks, did y'all get there okay?