What's your plan for the week? How are you getting through Mon.?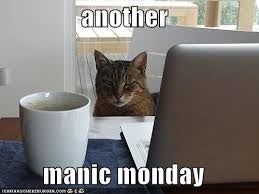 Here, it's our last full week of regular classes. Next week, we start finals. I'm so, so ready to be done.
Today, I'm getting a big ass latte as soon as I get into work. I'm also wearing a pretty scarf to keep my mood boosted.
I'm also trying to remember to breathe.
How about you?