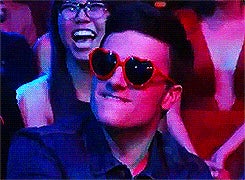 ---
Soooo....who do you like? Pictures needed for obvious reasons.
Here are a few of mine:
---
Josh Hutcherson
---
---
Dylan Bruce
---
---
Tatiana Maslany
---
---
Christina Hendricks
ETA: Holy crap, there are a lot of comments. And pictures. I can't reply to everyone but all of your pictures are beautiful and sexy. Ta.