Here it is, the moment you've all been waiting for.... the CrossThinkGroupTalk open thread! That's right, on Thursday evenings all the lovely people from Crosstalk and Groupthink get together and hang out and share our collective awesomeness. Be silly, be zany, be serious, be gif-y, be whatever you want to be because this is some Wild West shit right here!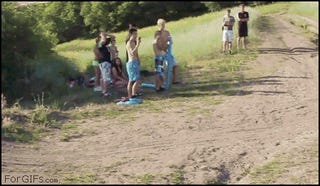 Speaking of awesomeness... this has pretty much been my week. How 'bout you guys? I want to hear your stories!
---
And here's a link to last week's Open Thread, posted by the redoubtable Cheerful_ExGirlfriend (the architect of our CTGT/GTCT open threads and all round good egg). Three cheers for her!