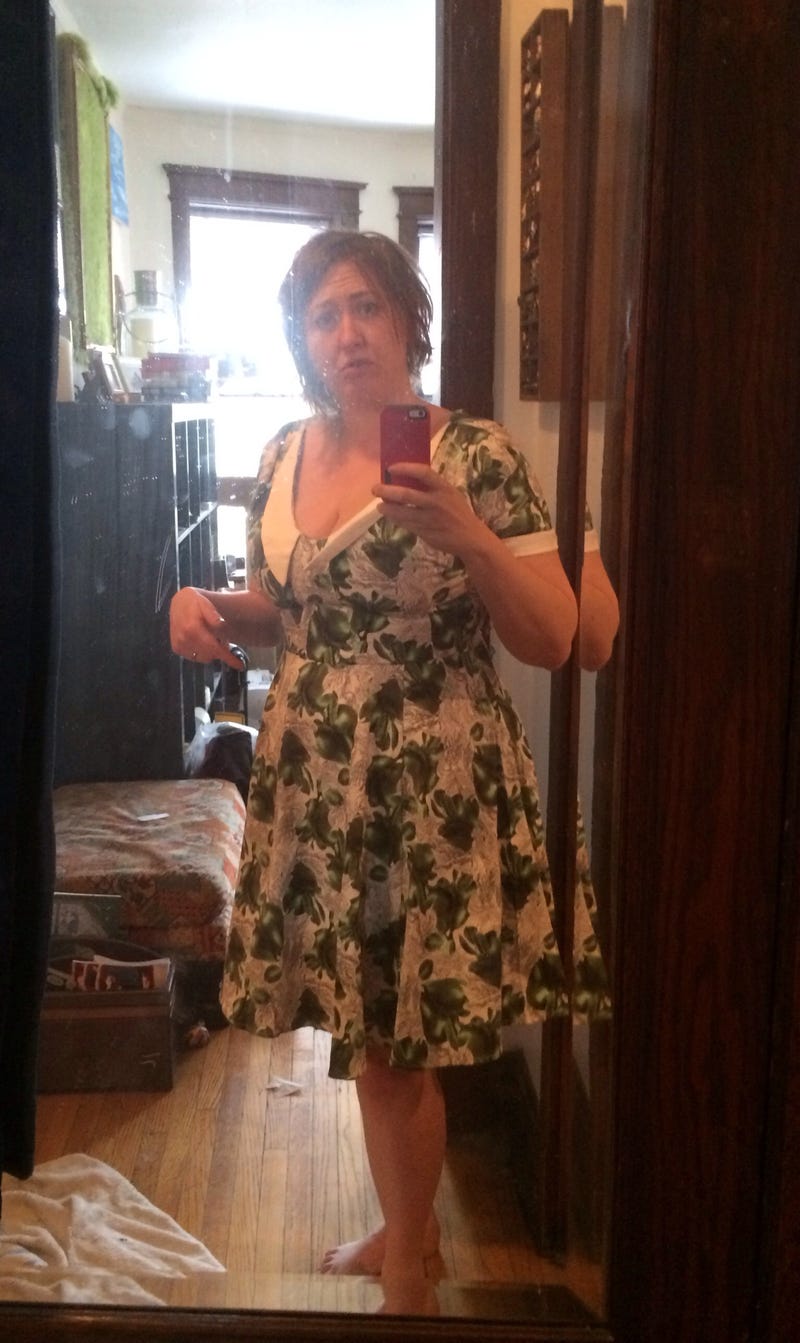 Bought a new dress for our dinner out and I have no idea if I should wear tights and have a NO CLUE what shoes to wear!!!
I have a limited variety of shoes so I'm willing to buy another pair to go with these. I'm 5 9 but Husband is tall so I can go with heels if I want.
Husband gets back tonight (woo extra day off!) so I only have today to go shopping! Help me GroupThink Fashion Kenobis! You're my only hope!
ETA: Chicago area folks, the Hollywood Vintage or Hollywood something or other store on Belmont and Halsted has this new brand of clothes. The dress was only $50! Sizes up to 18. Only problem with it is that even though the cut is perfect for the busty, there's no zipper or separate sash. I have had to squish and squash my breasts to get them above the waist. The fabric is pretty sturdy though so I don't think the waist is going to stretch too much. If it does, a belt can always be added.