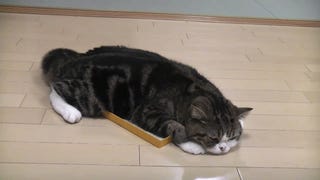 Hello, all. This post is a follow up to a comment I made on Snacktastic's post regarding discussion of mental health issues on GT. GT is an amazing place for us to seek support and friendship, but we have our limits: the majority of us are not trained mental health professionals and those of us who are are not here on GT to administer their services.
Though GT often feels like the center of the universe for us, it can't be everything to everyone. The internet is full of resources for people struggling with mental health issues and the purpose of this post is to compile a list of discussion forums and other sites specifically dedicated to helping individuals with mental health issues.
I'll start: I'm a survivor of suicide loss (my father died 18 years ago) and I would have loved to have known about an organization such as The American Foundation for Suicide Prevention. This organization was founded by survivors of suicide loss to provide support for individuals experiencing suicidal thoughts and/or who have attempted suicide, the family members of such individuals, or individuals like me who have lost a loved one to suicide. On the welcome page of this site, you can select one of these options to be guided to the appropriate resources.
I Am:
GT, if you know of any internet resources for people struggling with depression, bipolar, anxiety, OCD, personality disorders, eating disorders, schizophrenia, PTSD, substance abuse, thoughts of suicide, surviving sexual assault/rape/incest or any other mental health issue, please share in the comments below. Also, if you know of any resources for people struggling with abuse and/or needing to escape an abuser, please share.
I'll bump up this post later tonight and again tomorrow so I can get the most responses. I'll then compile all of the sites into another post so we can bookmark it and use it as a guide when we see a GTer in need of help.
My goal for this directory is to empower us to help ourselves and give each other the help we need when we are experiencing mental health crises. Thank you all in advance for your suggestions.