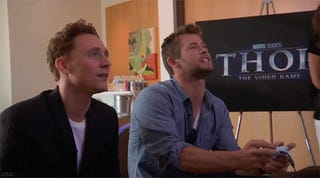 Inspired a bit by coca-cola PolarBearRAWRs post. Some of us should try to play something together at some point. I'd love to play more stuff, but I tend to shy away from things because it sometimes takes me a bit to learn things and It would be cool to have people to learn with, and because of this also getting on a new game with a bunch of people I don't know is scary. I feel like I could be comfortable playing with Group thinkers.
I know there have been GT gamer threads where people have said what they played and usernames and such, but I haven't seen one in awhile (though I'm sure I could have missed one easily)
Anyways if anyone would have a suggestion for a game/games some of us could play that would be a lot of fun. Also I'm about to get back on WOW to mess around I think. Nothing too major maybe do some leveling and some battlegrounds if anyone is around there let me know I'll add you. I have most of the systems as well (though not the xbox one or ps4 sadly).
My battlenet email is dnejb at sbcglobal.net
Ps3 is Nekochan_ (ugh I can't remember if it's one or two underscores as I've never added anyone as a friend lol so I made it years ago and never gave it out I think it's two)
Steam - nekochan81
I have a 3ds, and wii u but I don't know what my info is off the top of my head I could easily get it though. My xbox is Auri42 but I don't have xboxlive at the moment.
*bonus for me finding a Hiddleston gif that had something to do with gaming.