UPDATE: Okay, I've so I've done my shopping and ordered one clear wax liner stick, 2 lip colors to start (the Nyx matte creams), a brush to help with application, and a primer just to be serious about it. Thanks all for the recommendations!!!!! This is why you're the best.

——————

Continuing my weekend-de-Groupthink, I could use some makeup advice pleeease.

In the makeup department, I'd say I'm something of a specialist. All lashes and cheeks because those are my most favorable attributes. But as I get older and grow my range of looks, I'd like to be better at lipstick.
Historically, I have mostly worn lip gloss (or Vaseline - the cheapest and best lip gloss, IMO). When I've bought lipstick, I've bought it on a whim or just before an event delusionally thinking it would be a cinch to incorporate. Then I would put it on and go "Hmm... looks too bold and doesn't look like me and maybe looks like Ursula the sea witch - nope!" and wipe it off. Or I would use it to apply just a touch of color to my already-glossed lip, which was okay but felt like a cop-out and sort of tween-y.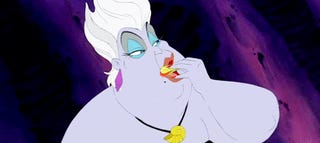 Now though, I'd like to just be able to wear lipstick sometimes (I sometimes can't for eczema reasons, but that's another tale). A bold red lip or a plum lip seem like awesome ways to give an otherwise just-cute look some memorable sass. Or to punctuate a particularly profesh work outfit. But I don't really know how to do it, and every time I go to a makeup counter/Sephora, I get maximally intimidated and retreat.

So I am seeking your product and application advice and/or links to tutorials you've found helpful. Things I struggle with include: how to prep the lip (what exfoliants/scrubs do people use?), whether or not to line (otherwise, the exterior can look kind of jagged, right?), how to deal with small lips, and which brands/types of lipsticks people swear by (if it helps, I'm going for matte more than glossy). LOL, so I basically need to know EVERYTHING.

Thanks in advance for helping me up my fashion game, friends. Step 1 i just admitting that I need help. :)