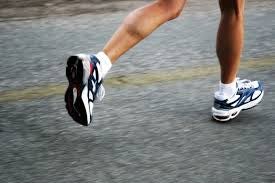 I just got talked into registering for a 5K with a bunch of people from my grad program. I'm not really a runner, I'm in ok shape but I haven't run very much.
The race is at the end of March. What should I do in the next 3 1/2 weeks to get ready? I have the Couch to 5K app on my phone but is there anything you would suggest is better?
What should I do the day of the run? What should I not do? What should I wear?
I need help so that this isn't me on the day of