There comes a time in a girls life when she just has to get real. I have a problem with beauty products. I love them. All of them. Every time some new product or line comes out?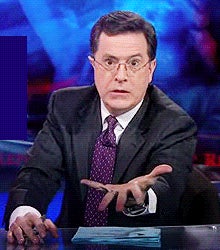 ---
This has become so much a problem that I'm now a member of Sephora Rouge, their new membership level for people who spend all of their money there. It's awesome, don't get me wrong, but man does it put things in perspective.
So, my Groupthink friends, I am considering starting a blog. Not only do I HAVE all this makeup/beauty stuff, I'm actually pretty good at using it. For a while I wanted to be a makeup artist, and years of doing theater and dance where I had to do everything myself (and often was called on to help those less... mascara-competent), I've gotten pretty darn good. Contouring? I can teach y'all how to do that. Blush? Did you know there are many different ways to put blush on, depending on the look you want?? Yup. Eyeshadow? Liner? Mascara? Man do I love getting creative with that crap! For fun, I like doing things like this (disclaimer, this image was found on Google, I didn't actually do this one in particular):
---
Would people maybe be interested in me doing this? I'm willing to do photos, write-ups, reviews, tutorials, maybe even videos, and am also happy to take suggestions. Anything from basics like 'Why the hell should you use primer?!' to 'How to paint your face to look like a magical fairy'
I also enjoy testing out new products (three beauty box subscriptions so far, people), so if you want me to put crap on my face and then tell you what it's like so you don't have to do that, we can make that happen.
Let me know if this is something people would enjoy, I may try to set it up so I post simultaneously here and on a personal blog site. Don't worry, Dudes of Groupthink, I'll include you! Men can wear makeup too (though putting mascara on a guy who has never experienced that is HARD)! Concealer and tinted moisturizer are your friends.
In conclusion, have some Jenna Marbles concisely explaining how I feel in the mornings!