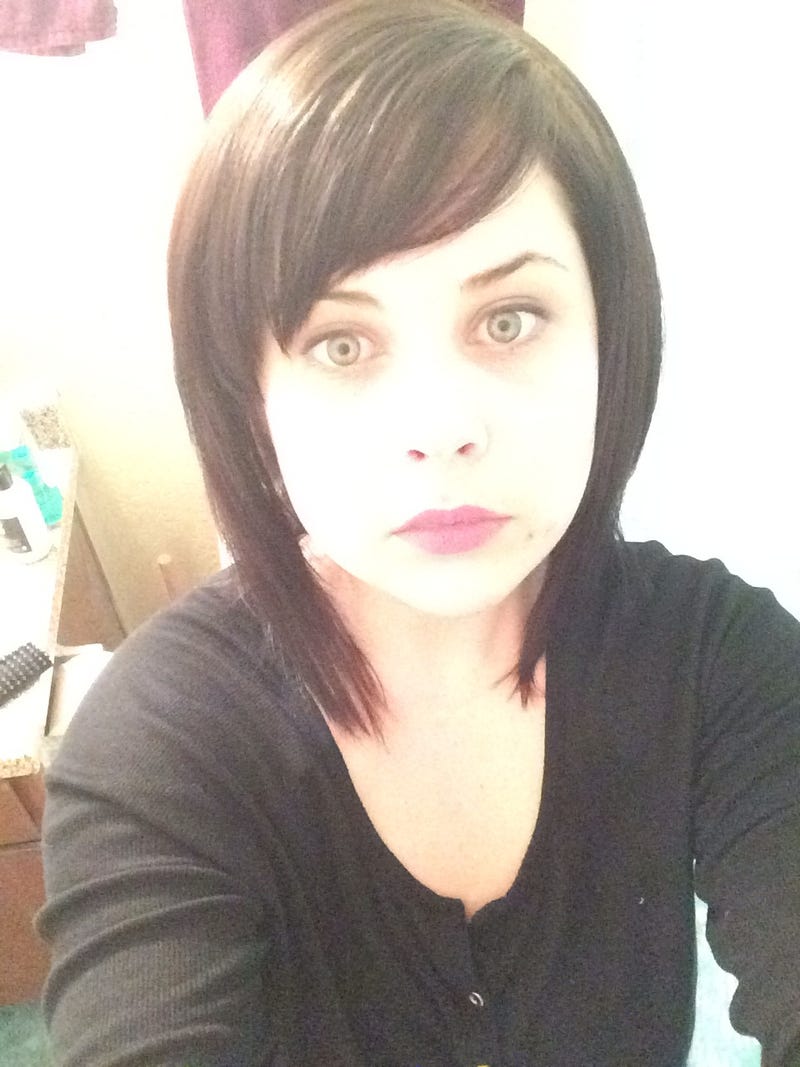 I did it. I cut most of my hair off.
It was past the band of my bra in the back before.
I'm not upset. I don't dislike it. I'm just in major league shock. It hasn't been this short since high school.
I like it? I think? I feel like I don't look like myself? Maybe that's a good thing?
It's a big change.