ETA: I went with this. The front bangs curl quite a bit more on their own.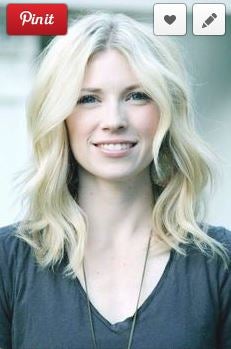 I have a haircut after work today (actually leaving a little early), and forgot to research it. I have somewhat thick, medium brown, wavy hair about 3" below my shoulders with a decidedly center part that I have no idea how to even go about changing. It currently has some light layering but its been 6+ months so it is mostly grown out. Last time I went for Jennifer Lawrence in the 1st Hunger Games. I want something maintenance free and medium length. Please, do my research I forgot to do and give me suggestions. I don't want anything radically different, but a little more guidance for the hairdresser would be great. She is awesome but can't read minds.
The picture is pretty much my hair now but I have more highlights.