http://www.mamamia.com.au/social/why-don…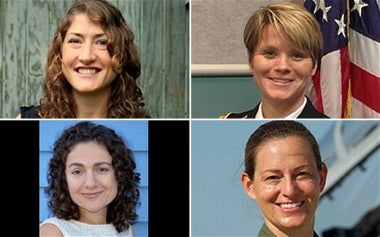 Out of over 6,300 applicants, eight people have been chosen to be NASA's new astronauts, and four of them are women. Their names are Christina Hammock, Nicole Mann, Anne McClain and Jessica Meir.
Between them they have nine degrees, and three of them are qualified pilots. Two are qualified scuba divers. Christina and Anne are among the youngest candidates ever selected for the program. They are KICK-ASS.
You can read a whole story here, which not only talks about these amazing women and their achievements, but how women like them give us a greater appreciation for smart, capable women, and allow us to recognize (and strive for) these traits in ourselves.