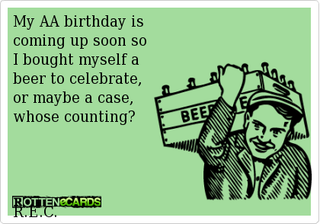 In all seriousness, today is Mr. Waffle's 9th AA birthday. I could not be more proud of him for all the hard work and dedication he's put into his sobriety.
We've been together for about 6 1/2 years, so I didn't know him before he got sober, but we've been together long enough for me to see what he's like without the help of AA, his "cult," as he calls it.
Happy 9 Years of Sobriety, Waffle Hubs!