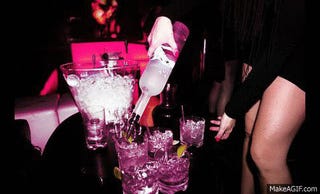 Happy New Year GUISE! I love y'all! Groupthink is the best!
This gif may have to do with the fact that my future wife is a Groupsmoker and I found out today (VIA learning about GEOGRAPHY) that she's in my timezone, too. Since I can't have two midnight kisses- I want her to know how much I love her!!
ONE HOUR MOUNTAIN TIME ZONE! I WILL BE HERE! YOU BE HERE!