Anyone have fun plans for tonight?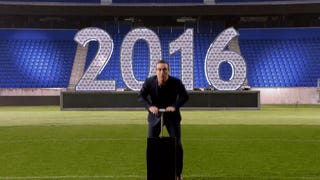 Growing up, our family's NYE tradition was to rent a ton of movies, cut up a bunch of cheese and veggies, and nosh on cheese, crackers, crudites, and summer sausage while we lazed about watching movies and playing board games all day.
I still don't go out on NYE, unless we'll be home well before the drunk a-holes are on the road. Homey and I were talking about going out for a fancy dinner tonight but I think I might just make each of us a big ol' bowl of spaghetti and stay in. Fancy!
We also make our end of year donations to important charities on NYE. It's a nice way to end the year and it's been our tradition for a few years now.

How about y'all?
ETA: How did I not ask about resolutions on a NYE post?! Does anyone one here have any? Do you skip 'em?