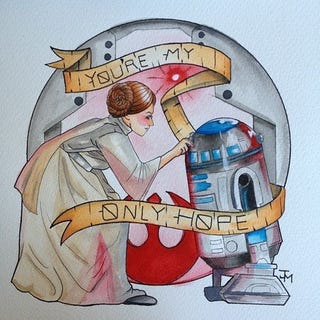 What up, GT. My semi-annual existential crisis is in full swing, and I'm considering my career options again. I've done personality tests, I've taken the Myers-Briggs, tried to figure out the color of my parachute (I'm pretty sure it's orange), and I keep coming back to the same things:
Teaching, dinosaurs, and natural sciences. And being a famous writer, but that's my back-up plan.
So here's my backstory: I wanted to be a paleontologist when I was a kid. I LOOOOVED dinosaurs, and couldn't wait to see Jurassic Park when I came out. Then I nearly shat myself, and decided maybe dinosaurs coming back wouldn't be a good idea. Still, I was interested in them.
I spent time in the mountains as a kid, and living in California, we learned about earthquakes every year. I always enjoyed the natural sciences, but I never considered it as a career option for various reasons (my family—they were a bunch of dicks). I've also been told I'd make a great teacher, but I think I'd have to teach middle school; I don't have the personality for little kids, and I look too young to be taken seriously as a high school teacher. I think middle school kids could appreciate my weirdness better.
I have my BA in Print Journalism, and I wanted to write for a magazine, but I ended up hating journalistic writing and only stuck with it because I needed to just finish school already. I've been in sales and customer service ever since, with brief stints as a Pizzaiola (super fun) and a Resident Assistant at a retirement home (not fucking fun).
So here's my question: I got my BA in 2004. Is it worth going back to get a degree in education? Is there even such a thing as a natural sciences teacher? I've seen it on the internet, but we all know that nothing on the internet is real. Is it real? Could I be one? Where the hell do I even start?
Thanks, GT. I'm having a crazy emotional day, and I'm glad I can count on you guys to talk me through it.