Guys, Homey's turning 40 next year and, happily, his birthday is always over spring break. I want to plan a short but fun and maybe tropical trip to surprise him/celebrate. Where should we go?!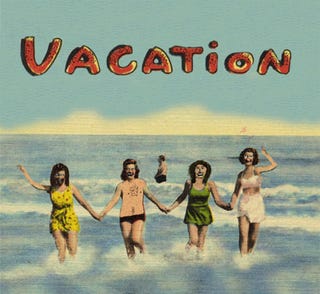 Here's some helpful info:
Homey loves the ocean.

We both like to be active on vacations (hiking, snorkling, kayaking, etc.).
We live smack dab in the midwest so we're positioned pretty well to travel kind of all over BUT we'll probably only have a few days to travel, which really limits us.
Homey's a bit of a cheapskate and does NOT like kids. Any place that's a crazy party scene or Disney related is a big NO for him.
We tried a cruise a few years ago and didn't care for it (too confining—we wanted to be out running around).
What do you think, GT? I'm so excited!