I've spent the day thinking about things, and getting mad, and letting it go, only to have something else come along and infuriate me again. So! I've decided I need to make a list. It's for therapy. I call it my Fuck You List.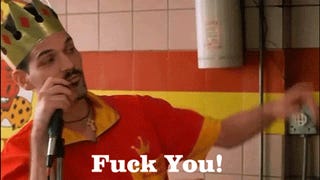 ---
1. Fuck You, South Carolina, for that fucking flag. Flying it at all only encourages the hatred, opression, and racism that it symbolizes. It even makes it seem like the GOVERNMENT BELIEVES SOME PEOPLE AREN'T FULLY PEOPLE. Well, really, your inability to change makes that true.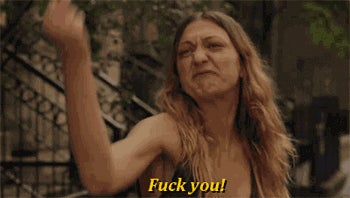 ---
2. Fuck You, GQ, for this fuckery.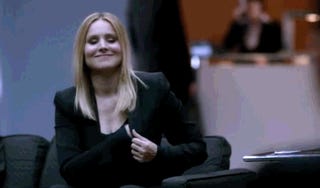 ---
3. Fuck you, Rick Perry, for broadcasting your idiocy for all to hear. Or maybe it's Thank You, for waving your freak flag so we know what we're getting. NOPE. It's a definitive FUCK YOU for NOT FUCKING LISTENING.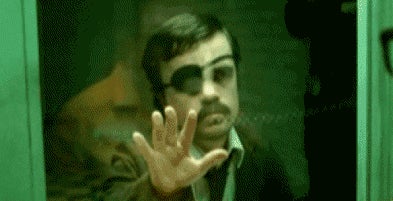 ---
4. Fuck YOU, FoxNews, for continuing your relentless denial of racism and constant fear-mongering. You insist that it was an attack on Christianity, when the shooter has STATED ON THE RECORD THAT IT'S NOT, and encourage pastors to buy guns—YOU IRRESPONSIBLE SHITBAGS!!!! WHEN IS THIS GOING TO LAND BACK ON YOU? WHEN WILL THERE BE A CLASS-ACTION SUIT AGAINST YOU FOR THIS BULLSHIT YOU PASS OFF AS TRUTH??????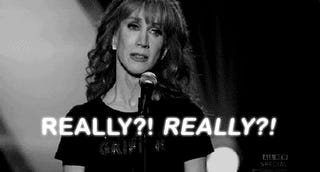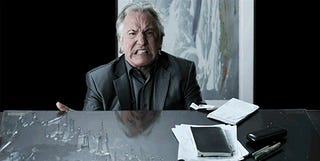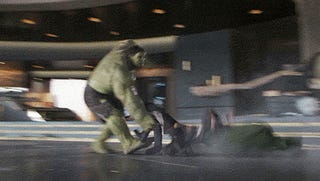 ---
What's bothering you today? Let's gif it out. It's better for your voice than screaming at your television/computer/radio/car.

* I wrote this post once, and then hit something on my keyboard and erased it. I was typing a word that was too many keystrokes to Undo, so I had to compose this entire post again. So fuck that, too.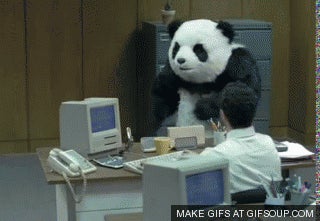 ---
ETA: THIS BULLSHIT

RACISM DOESN'T EXIST IN A VACUUM, JUDGE. It is LEARNED BEHAVIOR. Where did this particular racist pick up the philosophy? $20 says it started with HIS FUCKING FAMILY!!!!!!!