As I mentioned earlier today, I am trying to raise enough money to cover kitty food and groceries for the next couple weeks until I start getting paychecks from the new job. I went through and picked out a sampling of the history books that I have to sell.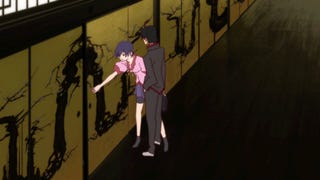 I'm not sure what that gif is from, but it's a pretty accurate depiction of my mom's garage right now, with all my books taking over the place. Also it makes me laugh :)
Here's the list-
Women's and Gender History Books:
Gendering Modern German History: Rewriting Historiography. Ed. Karen Hagemann and Jean Quataert. Paperback, quite a few arrows/stars next to passages and some notes. $10
David Herlihy, Opera Muliebria: Women and Work in Medieval Europe. Hardback, the cover jacket is a bit worn but otherwise in good condition. $10
Kathleen Canning. Gender History in Practice: Historical Perspectives on Bodies, Class and Citizenship. Some notes in concluding chapter, otherwise like new. $10
Sexuality:
Same Sex Love and Desire Among Women in the Middle Ages, ed. Francesca Canade Sautman and Pamela Sheingorn. Hardback, like new. Side note: OMG this is apparently out of print and it looks like the bots on Amazon have created a pricing war, because the new copy is priced at $2,000!! Wow. If anyone wants it, I think it's worth $20, myself.
Ruth Mazo Karras. Common Women: Prostitution and Sexuality in Medieval England. I can't overemphasize how awesome this book is. Paperback, like new. $10
Surpassing the Love of Men, Lillian Faderman. Paperback, quite old (1981) but still good condition. $5
History of the body:
The Pope's Body, Agostino Paravicini-Bagliani. Hardback, like new. This is a fundamental work in the field of medieval body history. It is really cool, if you've never heard of "body" history, this would be my recommended intro to it. $20
Witchcraft:
Witchcraft in Europe, 400-1700: A Documentary History. Ed. Alan Charles Kors and Edward Peters. Paperback, like new. This is a collection of excerpts from primary sources, like records of witch trials, laws about witchcraft, and stuff like that. Basically a textbook, but still very cool. $10
Brian P. Levack. The Witch-Hunt in Early Modern Europe. Paperback. Tons of stars next to passages and some notes. This is a really good intro to the European witch hunts, though, and new copies can be expensive, which is why I thought someone might want it. $10
R. Po-Chia Hsia. The Myth of Ritual Murder: Jews and Magic in Reformation Germany. Paperback. Has highlighting and some notes, otherwise good condition. Really only listing it because of how fascinating the content is. $5
Other/Popular History:
Howard Zinn, A People's History of the United States. Paperback, new. $5
John Arnold. What is Medieval History? Paperback, has a few arrows and stars next to passages, but otherwise good condition. $5
I also have two books that would probably only be of interest to other grad students/professionals. Daniel Power's The Norman Frontier in the Twelfth and Early Thirteenth Centuries, and Richard Barton's Lordship in the County of Maine, c.890-1160.
I'm bummed because I have another box of really cool books (more witchcraft stuff, some biographies of important medieval women, etc) that I couldn't find this afternoon. If I do find them I might list them in next Sunday's garage sale post.
The prices here are kinda just suggestions based on what these are going for on Amazon. If you are interested in any of these, and just want to pay whatever you think is fair, I would also really appreciate that. I'm not sure what shipping costs for these would be, so that would have to be added to the price. If you are interested, you could tell me in a comment or email me at FridayFridayJones@gmail.com. Thanks, everybody!